The Loire Valley is quite possibly the most romantic place in the world. Not only is it the luxury seeker's playground and heaven on earth for foodies and culture vultures, but it's also a fantastic region for outdoor activities. If you're anything like us here at Le Velo Voyageur, you'll fall head over heels in love with both the adventure and romance of the beautiful Loire Valley. If this sounds like your dream destination, here are 6 awesome things you can do during your stay…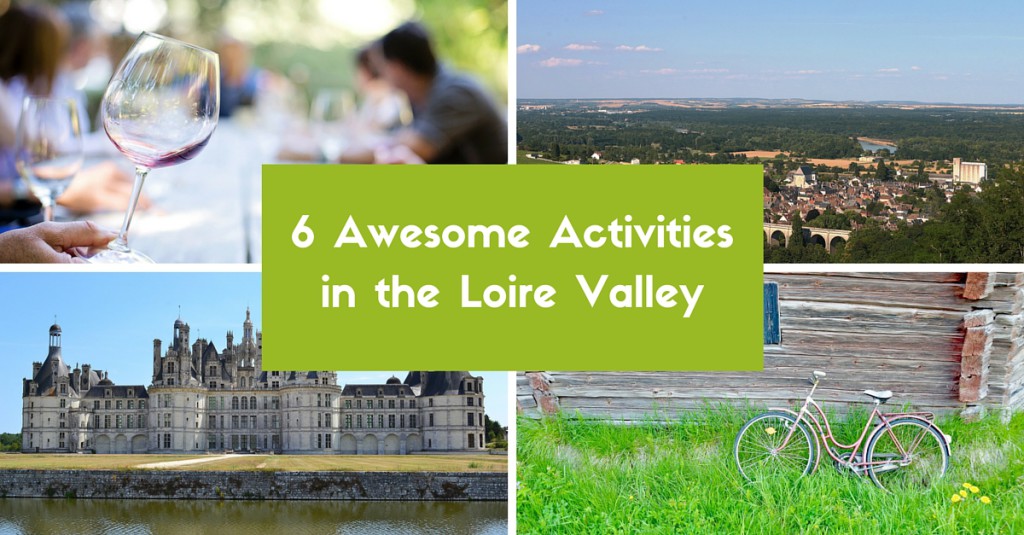 1 – Wine Tasting
The Loire Valley is well known for a huge array of wines, including crisp dry whites (such as Melon de Bourgogne and Sauvignon Blanc), its deliciously fruity reds (Pineau d'Aunis or Pinot Noir) and earthy red varieties (such as Malbec) to its fabulous sparkling wines (Grolleau and Chenin Blanc). And the region's wine districts include Pays Nantais, Anjou, Saumur, Touraine and Centre-Loire – each one boasting their own unique sense of charm and all worth a visit.
2 – Canoeing
The Loire River is one of the most fantastic places for canoeing and kayaking and the river's many tributaries (including the Cher) will provide some of the most spectacular backdrops, with stunning chateaux lining the riverbanks. Some of the best canoeing clubs are Loire Velo Nature in Bréhémont, and Canoe Kayak Club Descartes in Descartes.
3 – Cycling
This glorious region is definitely the place to be for outdoorsy types and one of the best ways to explore its wonderful towns and villages or its many castles and cathedrals is on two wheels! That's right – we recommend discovering the stunning Loire Valley on bike and we have some great cycling tours suitable for couples, groups or families.
4 – Chateaux
You simply cannot visit this romantic region without checking out the many chateaux of the Loire Valley. The castles here are truly diverse and there are more than 300 in total! Just a handful of our favourites include the medieval Cité Royale de Loches, the 10th Century Domaine de Chaumont-sur-Loire, Meung Castle in the commune of Meung-sur-Loire, and the fairytale-like Château de Chenonceau which hangs over the River Cher.
5 – Abbeys and Cathedrals
If you haven't quite had your fix of Loire's dreamy architecture from touring the many Chateaux in the region, there are also plenty of abbeys and cathedrals to fill your time. If you decide to hop from town to town during your visit, you'll likely come across some of the region's most spectacular cathedral buildings. We recommend visiting Bourges Cathedral, Orleans Cathedral, Chartres Cathedral and Pontlevoy Abbey.
6 – Hiking
The next best thing to cycling, we think, is definitely exploring France on foot. The Loire Valley is blessed with beautiful countryside and some of the most charming towns and cities to break up your hikes. There are countless hiking trails, some of which start at as little as just 3km. Some of the longer walks are 13km+ (such as the Cléré-les-Pins route around the Château de Champchevrier) but well worth the time and effort.