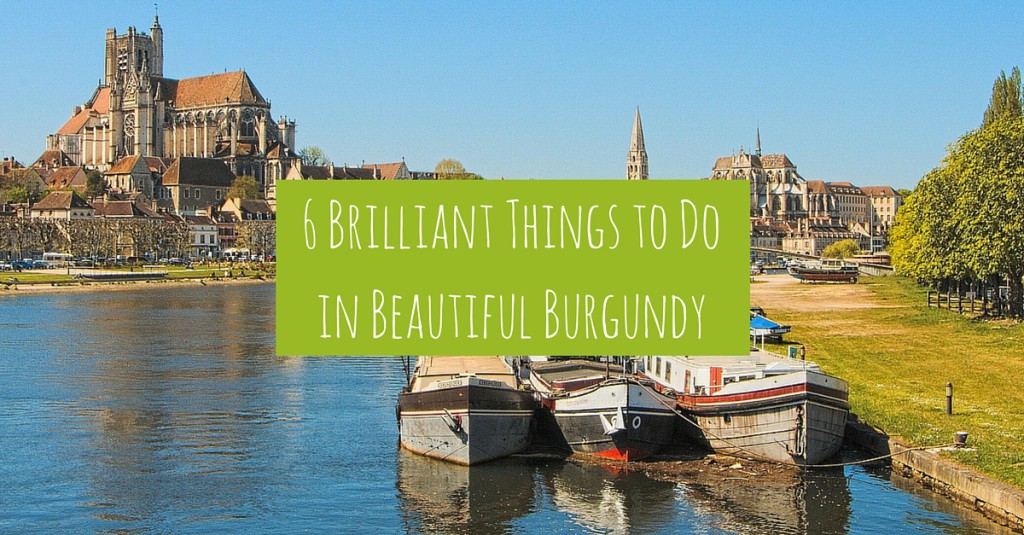 A cycling tour of beautiful Bourgogne will take your journey to hidden corners of the spectacular French countryside; places you could only dream up in a French fairytale. And no doubt your days will be complemented with the most wonderful food and drink. Because this eastern-central region is far from philistine when it comes to matters of the appetite. If views and gastronomy isn't enough to lure you in, here at 6 brilliant things to do during your bike tour in Burgundy.
1| Visit Dijon
You simply can't tour the Burgundy region without visiting the food capital, Dijon. It's the perfect place to visit if you fancy a vineyard tour or if you want to explore the gastronomic delights of the city. And those who take a special interest in history and architecture will be in for a special treat; the buildings range from Gothic to Renaissance to 1920s art deco.
2| Cycle the Canal Routes
Some of the best cycling routes can be found along the canals of the region. These waterways not only offer a remote peace and quiet for romantic escapes but they boast some truly magical views and access to the quaint towns and villages which line them. Don't miss Laroche Migennes, Saint Florentin and Pouilly en Auxois.
3| A Day in Beaune
It's impossible to cover the entire region in one short visit. But if you're not staying long, we would definitely recommend visiting Beaune. It's typically Burgundian in every way; grand, affluent and brimming to the edges with quality wine. This is the wine capital of the Burgundy region and it's a great place to eat out with friends or travelling companions, with the cobbled streets and breath-taking 15th Century architecture providing a magical backdrop.
4| The Hilltop Town of Vezelay
Vezelay is a beautiful hilltop village and sits right on the edge of Morvan National Park. So if you're after amazing natural surroundings, it doesn't get any better than this. Visit Vezelay for a day and you will feel like you've taken a step back in time. Visit the Basilica and then go searching the narrow backstreets for a local restaurant. Great food guaranteed.
5| Take a Tour of Ancy-le-Franc
Ancy-le-France is a spectacular castle located towards the Northern area of Burgundy and it was built back in the 1500s. Designed by Sebastiano Serlio, Château d'Ancy-le-Franc is representative of the Italian Renaissance and is one of the sites where the Renaissance was introduced to France. The building's exterior is of a classical design but whilst the outer architecture is considered simple, the interiors are quite the opposite.
6| Visit Château de Tanlay
Just a few miles away from Ancy-le-France is Château de Tanlay; a castle which is a complete contrast to its neighbour. Built during the 16th and 17th centuries, Château de Tanlay is of truly remarkable design and is famed for its beautiful towers and turrets. It's very much the French fairytale castle that most visitors dream of. Make sure you head inside and visit the Grand Gallery to see the beautiful frescoes.