Bu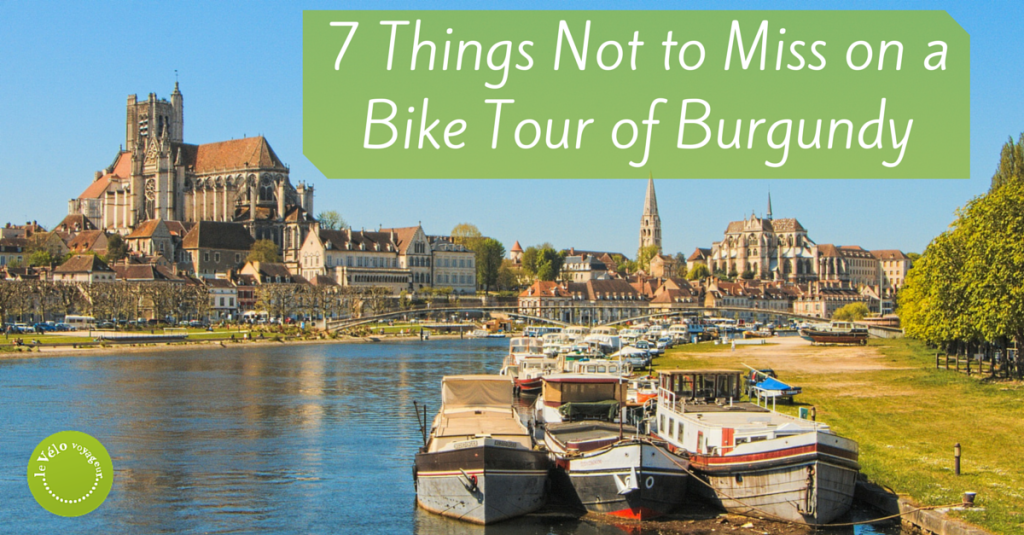 rgundy; the beautiful region of France famed for its award winning wines, gastronomical excellence, historical significance and unbelievable landscapes. With its world-famous vineyards and impressive constellation of Michelin star restaurants, a bike tour of Burgundy isn't looking too shabby for the luxury-seeking cyclist. But on top of culinary brilliance, you will also unlock a world of French castles, medieval abbeys and untouched countryside. Here are 7 things not to miss on a bike tour of Burgundy…
1| Dijon
The city of Dijon was the ancient capital of the region and is also famed for the globally loved Dijon Mustard. With a special Gastronomic Fair taking place every autumn, it really is the hub of fine French cooking. The city itself is adorned with the most spectacular medieval architecture, making it a wonderful pit stop during your bike tour of Burgundy.
Copyright Velotour

2| Beaune 
For wine lovers, this really is not to be missed; known as the wine capital of Burgundy, you can take a break from your bike and enjoy some award winning tipple overlooking the city's amazing medieval and pre-Roman buildings.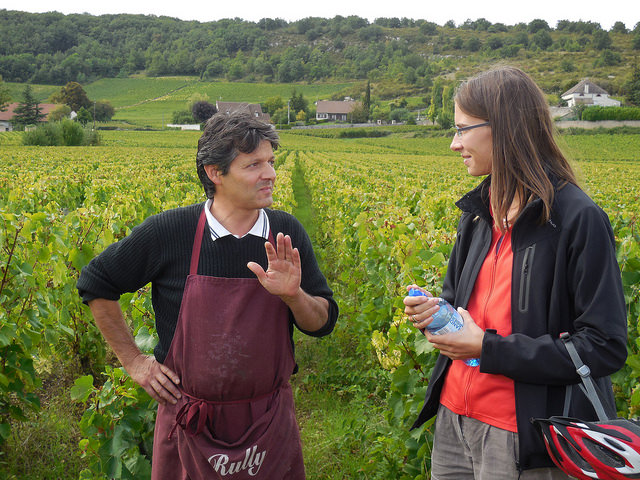 3| Yonne River 
The banks of Yonne are dotted with some of Burgundy's most magnificent country mansions and Renaissance châteaux. Take your route along this tributary of La Seine and you may come across some architectural gems. Along the Yonne, you will also see some of the region's best kept secrets; the pretty village of Villiers-Sur-Yonne, the flower lined streets of Migennes, the beautiful views of Mailly-le-Château, or the sleepy town of Chevroches.
The quaint village of Chablis is home to the country's finest white wines. Even better, the whites of Burgundy are notoriously under-priced; you can drink like a King at a bargain cost. Known as the "Golden Gate of Burgundy", Chablis is accessed through the turreted towers of Porte Noel and the architecture through the gateway dates all the way back to the 14th Century.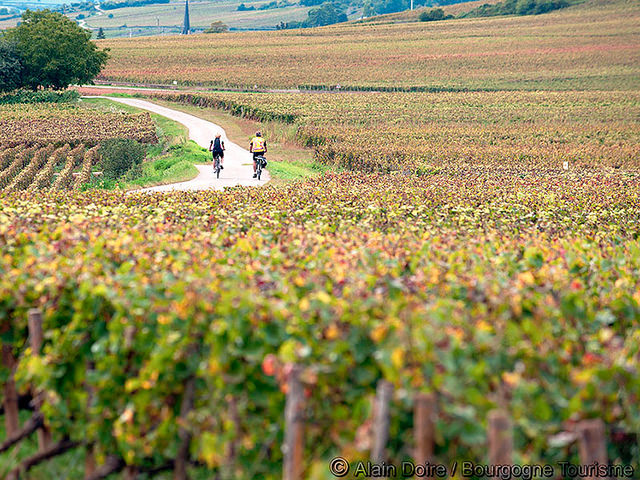 5| Châteauneuf-en-Auxois
For something resembling a fairy-tale, it doesn't get much more enchanting than Châteauneuf-en-Auxois. This charming little hilltop commune features a turreted 12th Century castle, all set with the Morvan Woodlands and Bourgogne Canal as its backdrop.
6| Château de Rochepot
This is without a doubt one of the most beautiful châteaux in the region. A classic French castle with outstanding 13th Century castle features, Château de Rochepot is set in the little commune of La Rochepot in Cote d'Or.
7| Abbey at Fontenay
The Abbey at Fontenay is a Cistercian monastery which has been built in a Romanesque style; simple, elegant, and fuss-free. After the French Revolution, the building was restored and is now one of the most iconic remaining medieval monasteries in the world.
To book a cycling tour of Burgundy, take a look at our 7 Day Tour Package online.